Hand Tied 1/4" Perfection
The perfect inshore net is one that can catch the smallest baits in the surf as well as tackle the giants. The 1/4" mesh allows for small baits to get trapped without gilling. We balanced the mesh size with the pefect amount of weight to give you the best sink rates. Make each throw count and go fishing faster!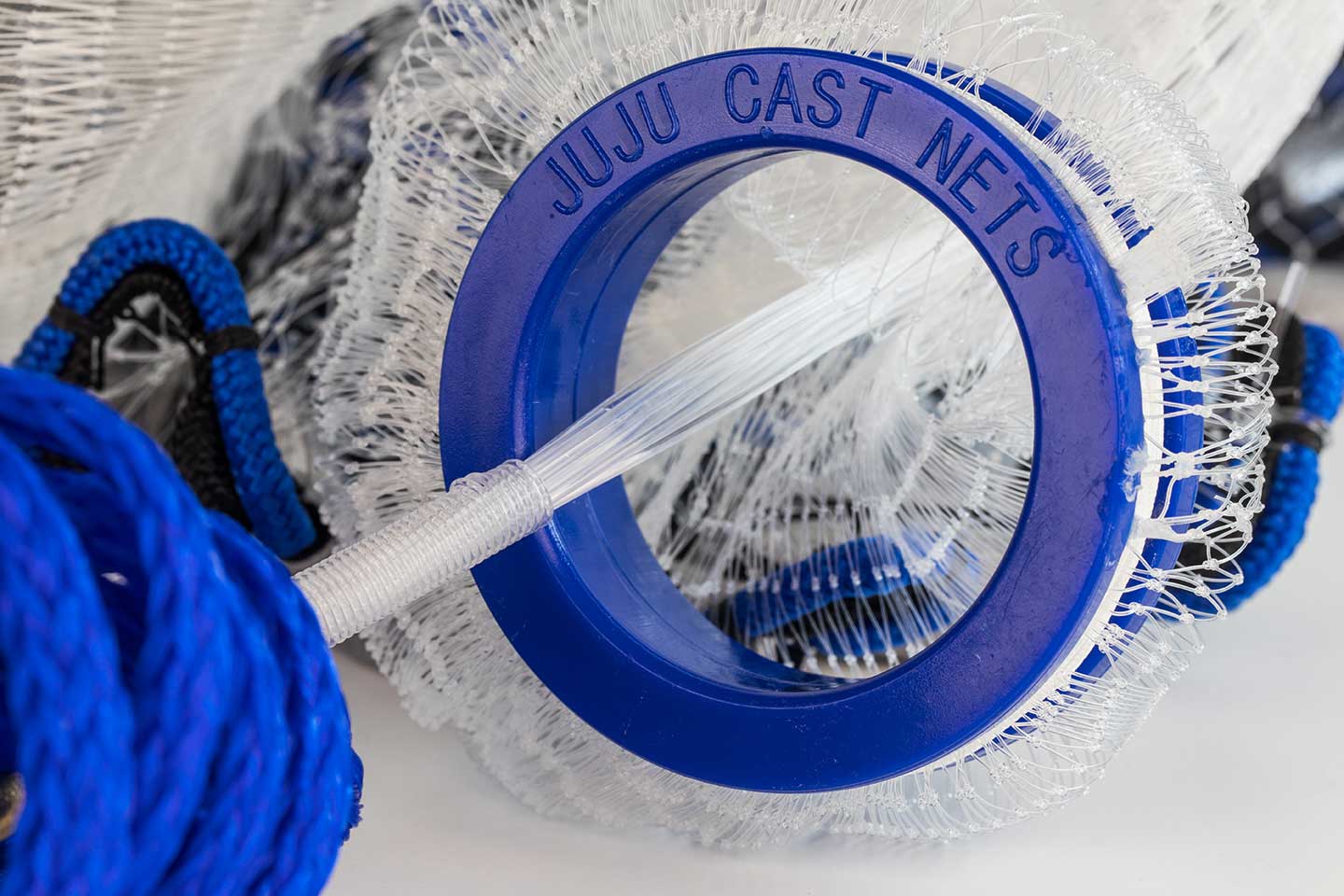 Built for the Elements
We built a net that meets the demands of shore fishermen that rely on live bait to catch target species. We use the same top quality contstruction technqiues that are featured in our professional grade nets to give you the best opportunity at being "one and done".
Sinks Fast, but Travels Light
Whether you are fishing from a boat, lake, river or beach, this net was designed to sink fast, while not wearing you out. Bait fish aren't always where you expect them, so we designed a net that you can carry long distances while chasing the bite.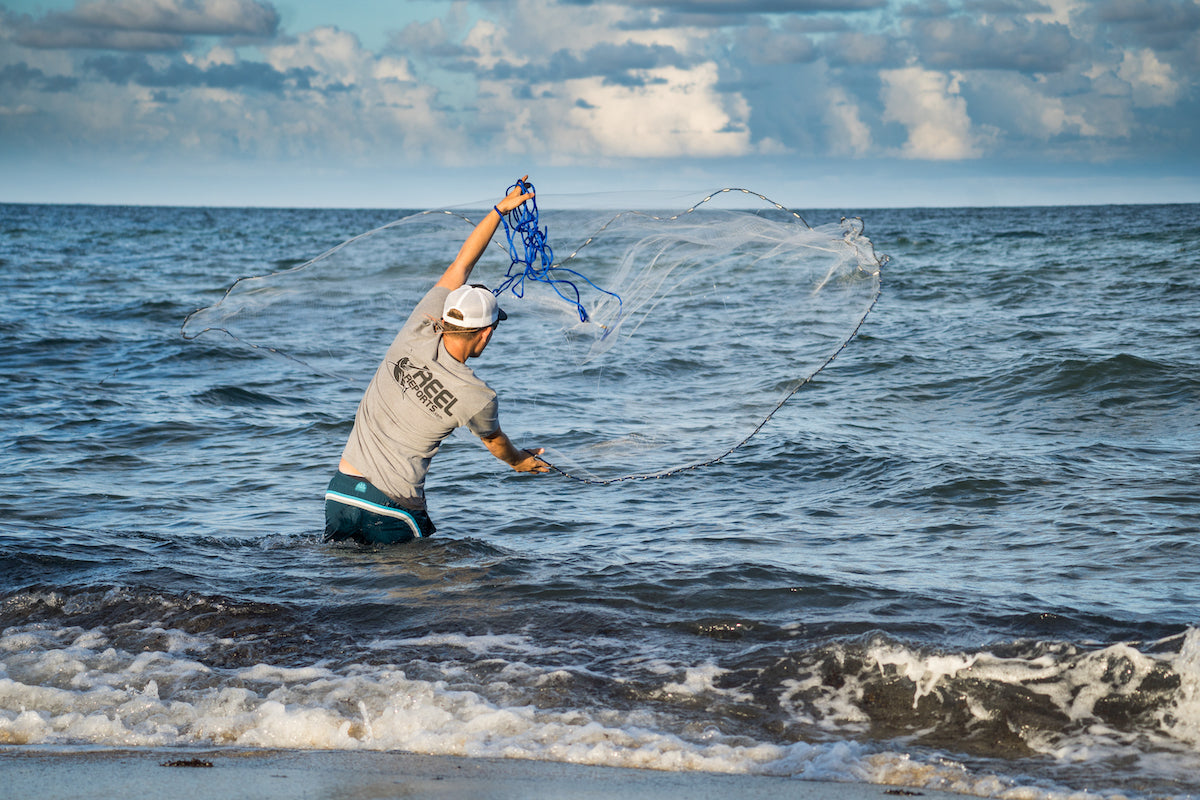 Throws Effortlessly
We produce the softest webbing which means you will maximize each throw. Matched with our standard 6 panel construction, this is the easiest net you will ever throw and having the right net makes all the difference.
Feel the Difference
We had to build a net that exceeded the standards of fishermen that rely on catching bait fish for a living. Add the Shore Series to your aresenal for mobility and distance throws. This is a great cast net for beginners to begin with a net of quality and start catching bait immediately.
How To Throw Instructions
Learn the easiest way to throw the Shore Series without using your teeth.
Using just one hand, you can throw this net in full circle, we call those pancakes.
And you can do so all while staying clean.