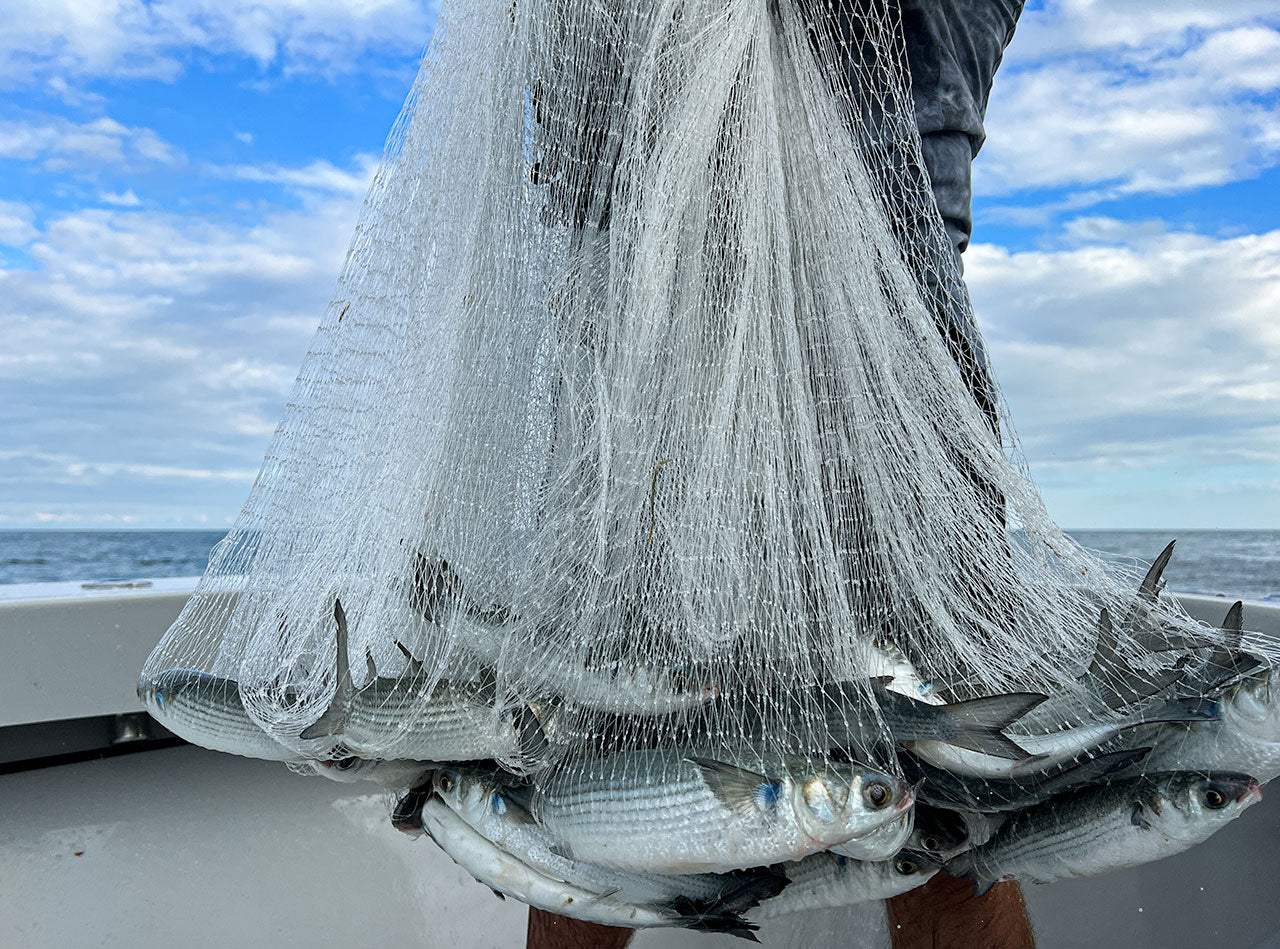 It's Game Over
It takes a speciality cast net to catch mullet efficiently and quickly. That's why we developed the "Mullet Series", made to target BIG and FAST moving bait. This cast net was designed along side fishing guides that rely on catching mullet and bunker for a living. The JuJu mullet series gives "one and done" a whole new meaning.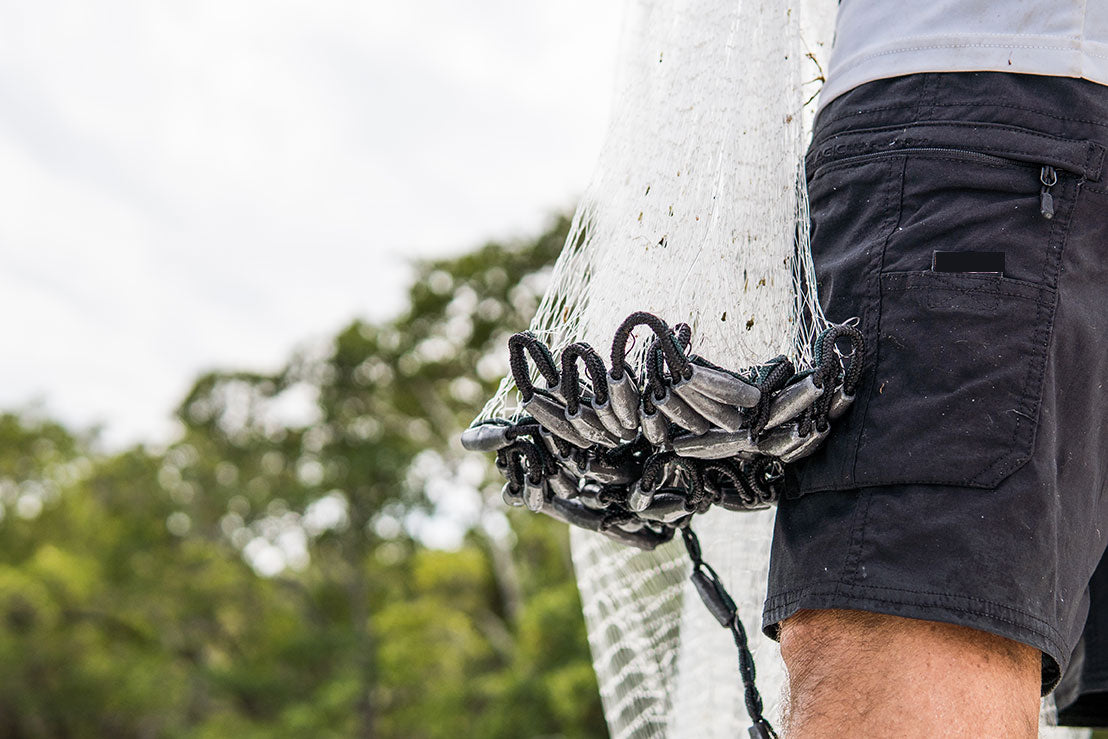 Commercial Grade
Sure, we could over build a cast net and call it the strongest cast net on the market, however that is not what it takes to out smart mullet. Using our proprietary construction techniques, we came up with the perfect balance of weight and sink rate. This results is you throwing less and trapping baits faster. Our lead line features rectangular weights not allowing the baits to dig their noses to esape. This lead line was also designed to tangle far less with the bigger mesh.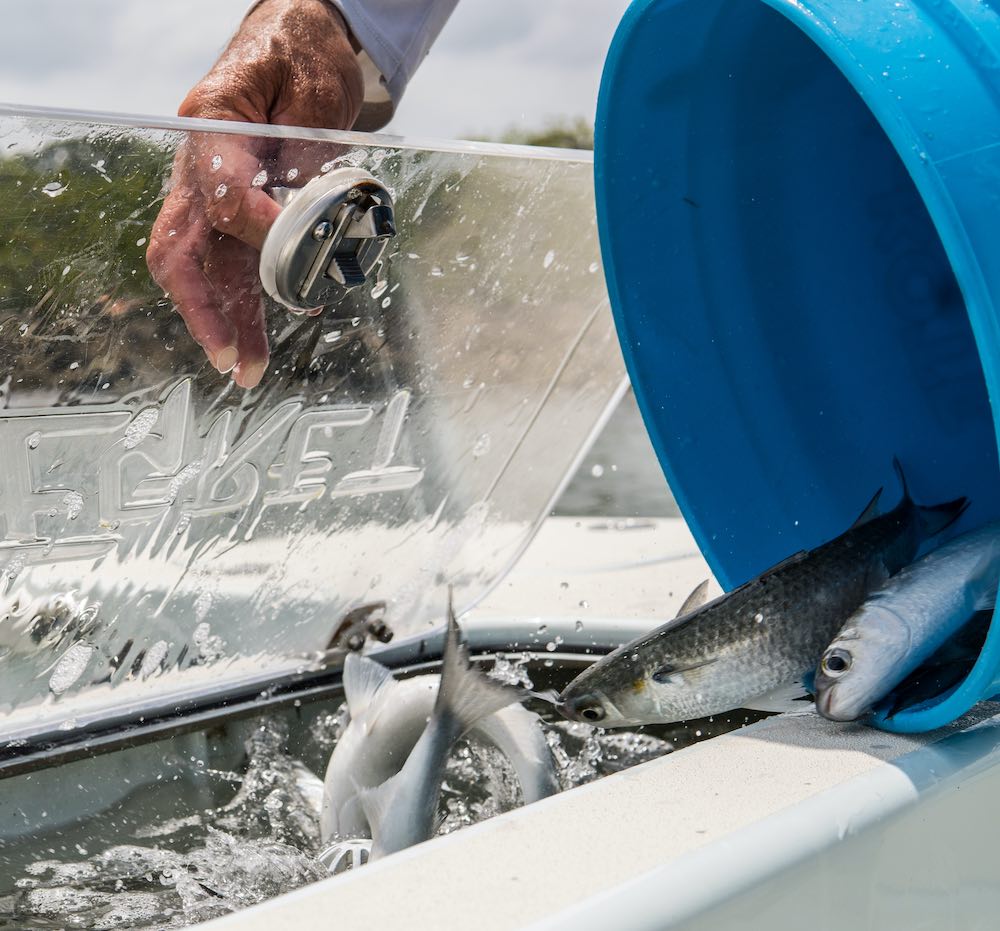 Makes All the Difference
Having the right tool for the job is the difference in throwing once and maximizing your catch vs struggling to get one bait at a time with an inferior net. With the Mullet Series you can stalk the bait school, make that perfect throw and allow the net to sink confidently, knowing there is no escape. Using 3/4" mesh has been tested and proven to catch a variety of sizes of mullet without gilling those fresh spring mullet.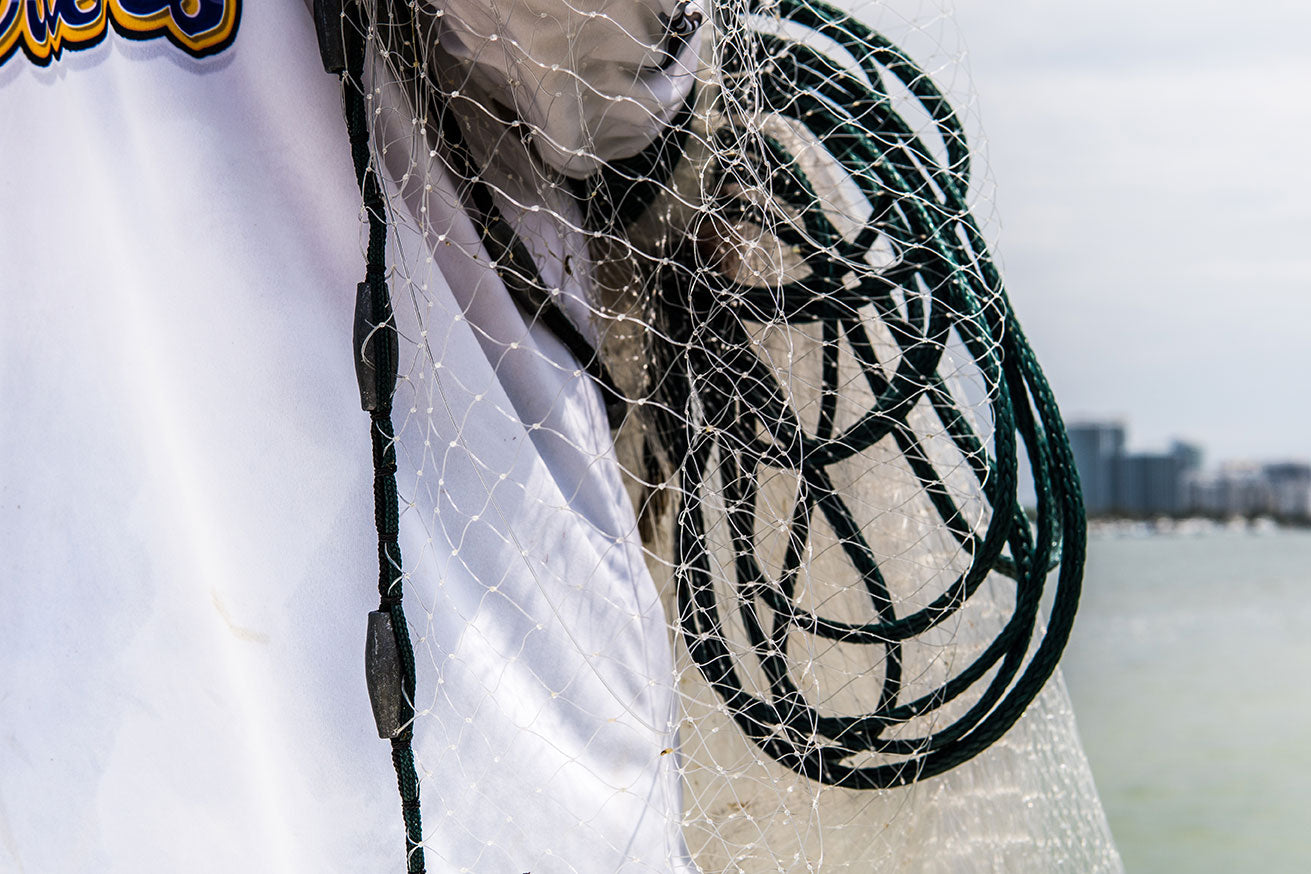 3/4" Perfection
The secret sauce is in the mesh size. Bigger mesh results in more tangles. With 3/4", you don't need an extra heavy lead line to pull the cast net down. This will only wear you out and take away from distance throws. Instead, we optimized the net using our proprietary testing methods to get you a perfectly balanced net. This results in faster sinks and least amount of collapsing, resulting in more bait!