JuJu Cast Net Bag
Cast Net Storage the Right Way!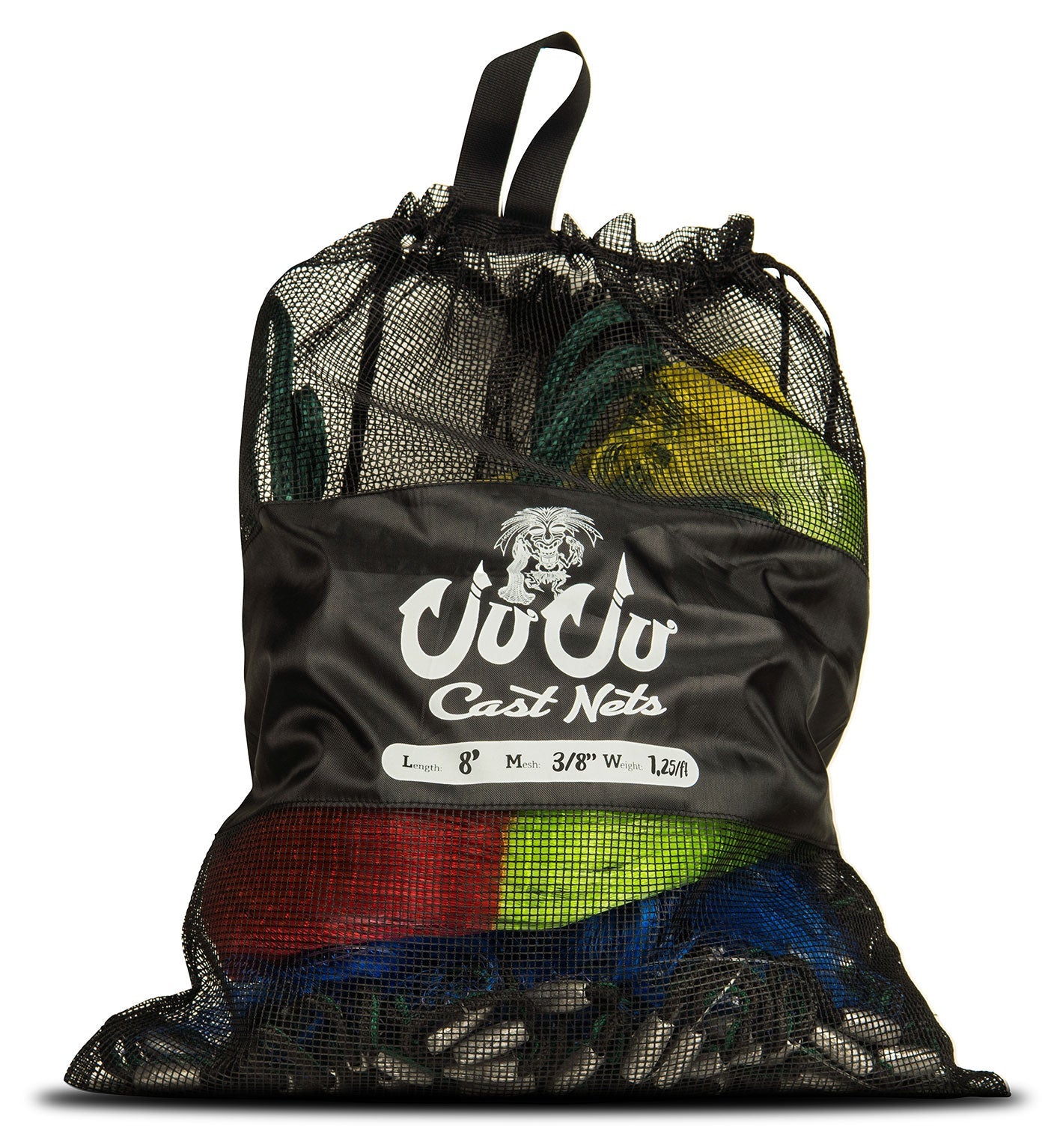 Game Changer
Are you tired of dirty, wet and smelly cast nets? We are proud to bring you our proprietary solution to store your cast net allowing it to stay dry and breathe. This is how professional fishing guide store their cast nets and you should too!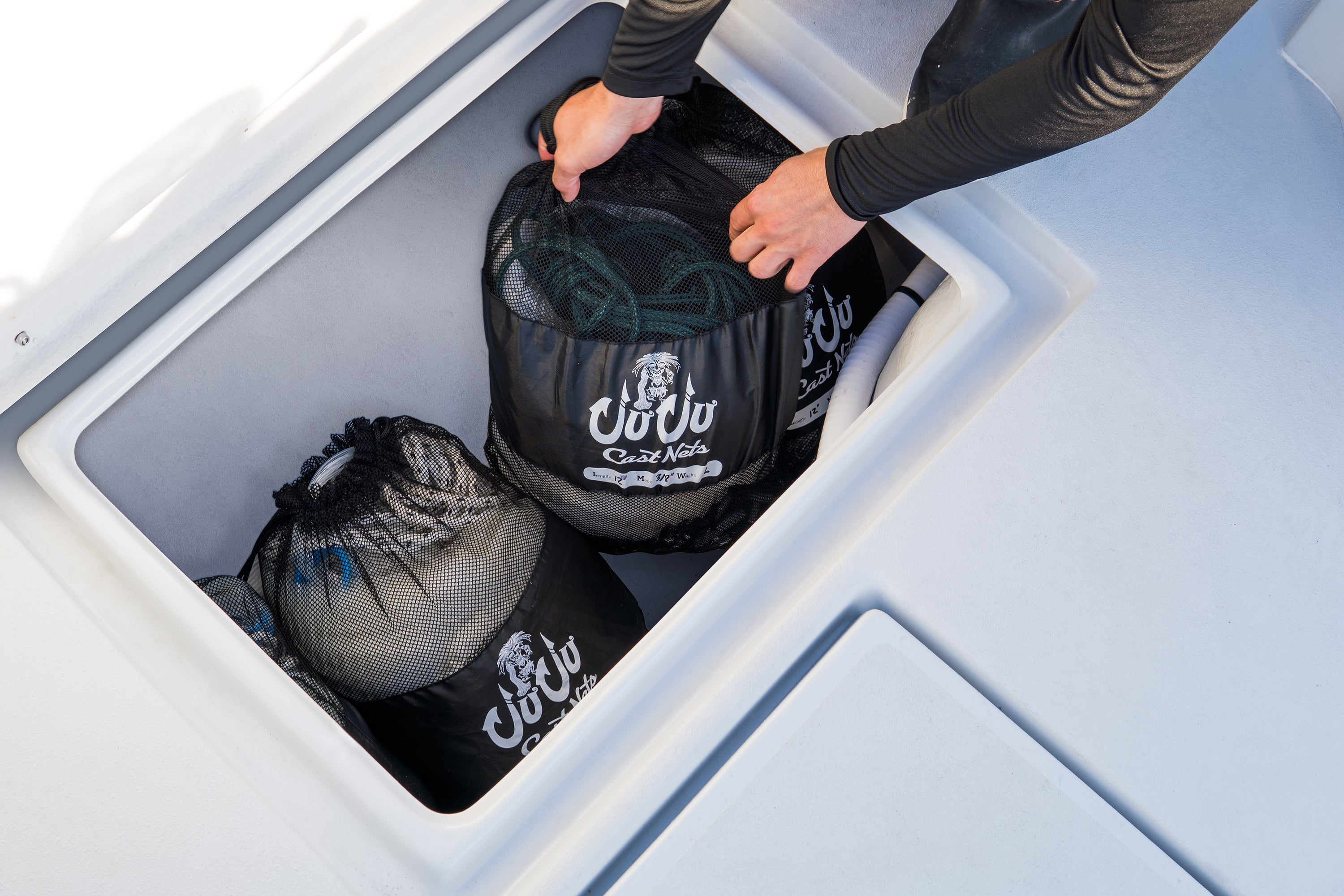 Compact & Portable
Buckets take up too much space and don't allow your cast net to breathe. The JUJU Cast Net bag allows you to store your cast into tight places, while staying fresh for your next bait session.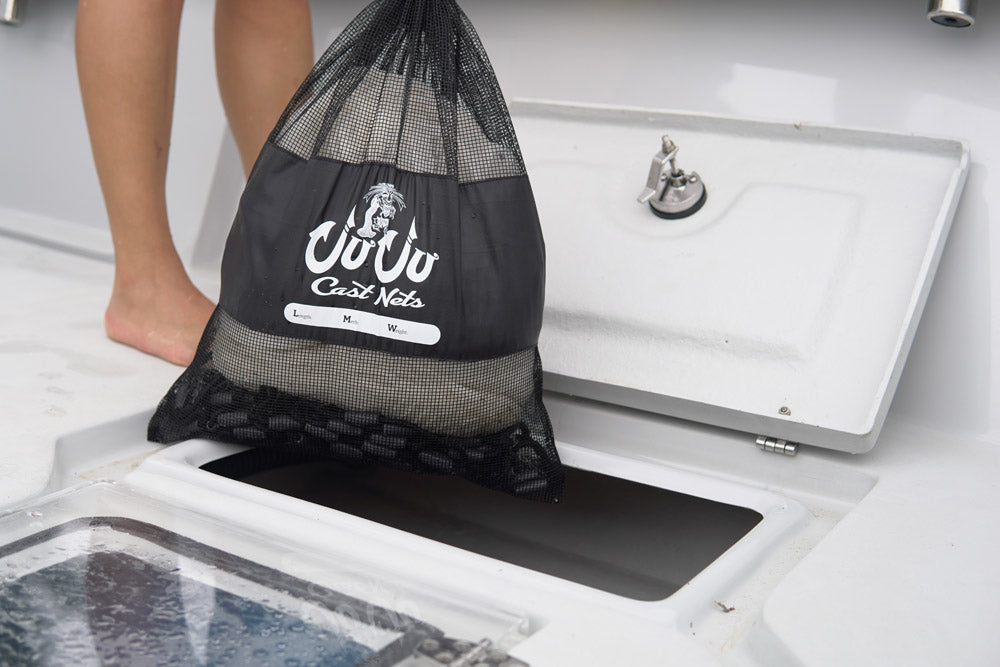 Fits All Size Cast Nets
If you are a serious angler than you most likely have multiple cast nets. Having your cast nets in buckets just isn't efficient. Simply place your cast into our bag, label it and store in the most compact places.
Great for boats, kayaks, cars and a ton of other applications.
Label It!
Label each cast net so you can easily identify by length, mesh and weight. The pros have multiple cast nets for different situations. The JUJU bag make it easy to find them quick and get in the game.