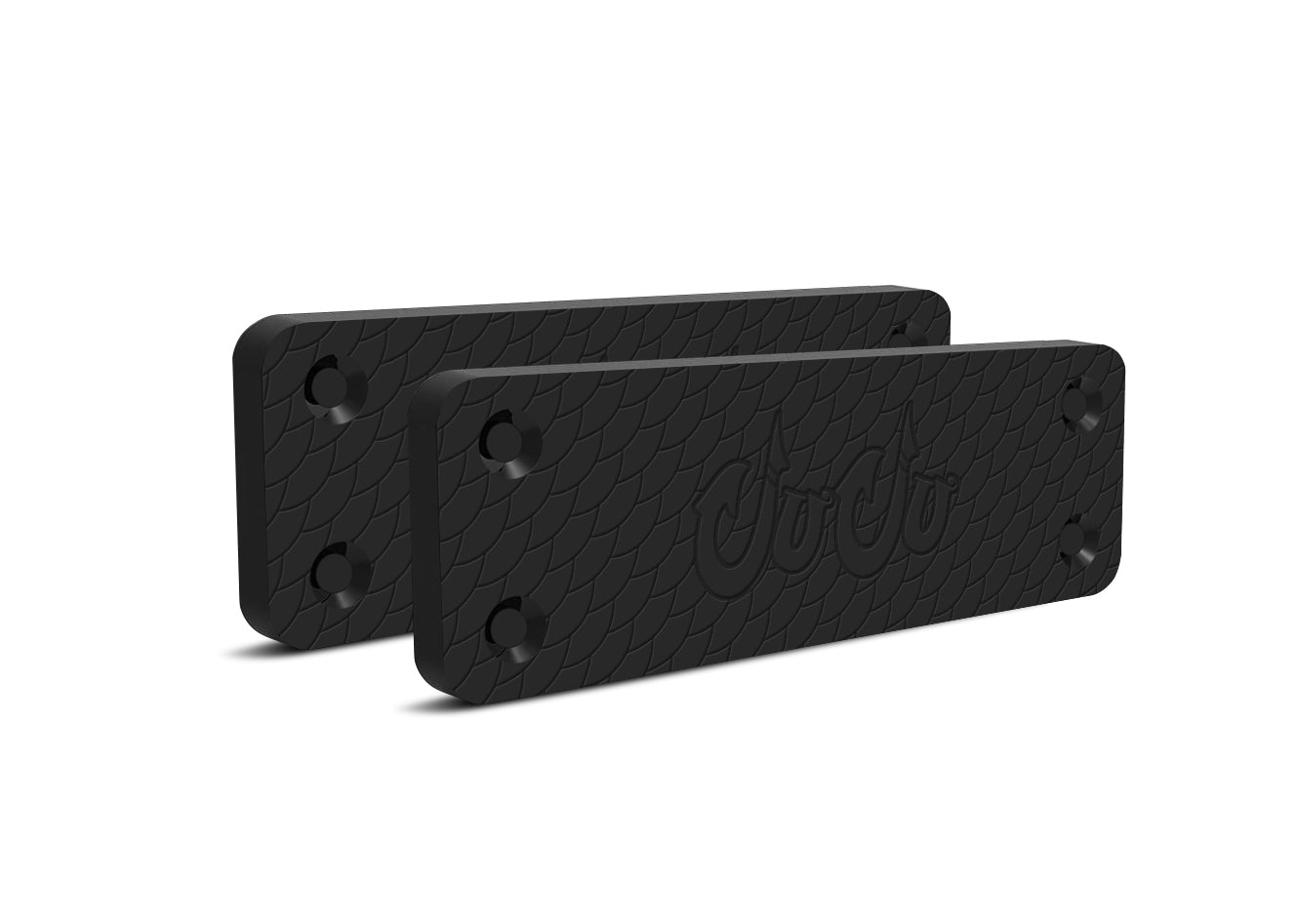 Tackle Storage Simplified
Our low profile and strong magnet is the perfect accessory for your boat, kayak, truck and more. The convenience of easily storing loose tackle is a game change. We developed this with professional fishing guides and now it is available to you.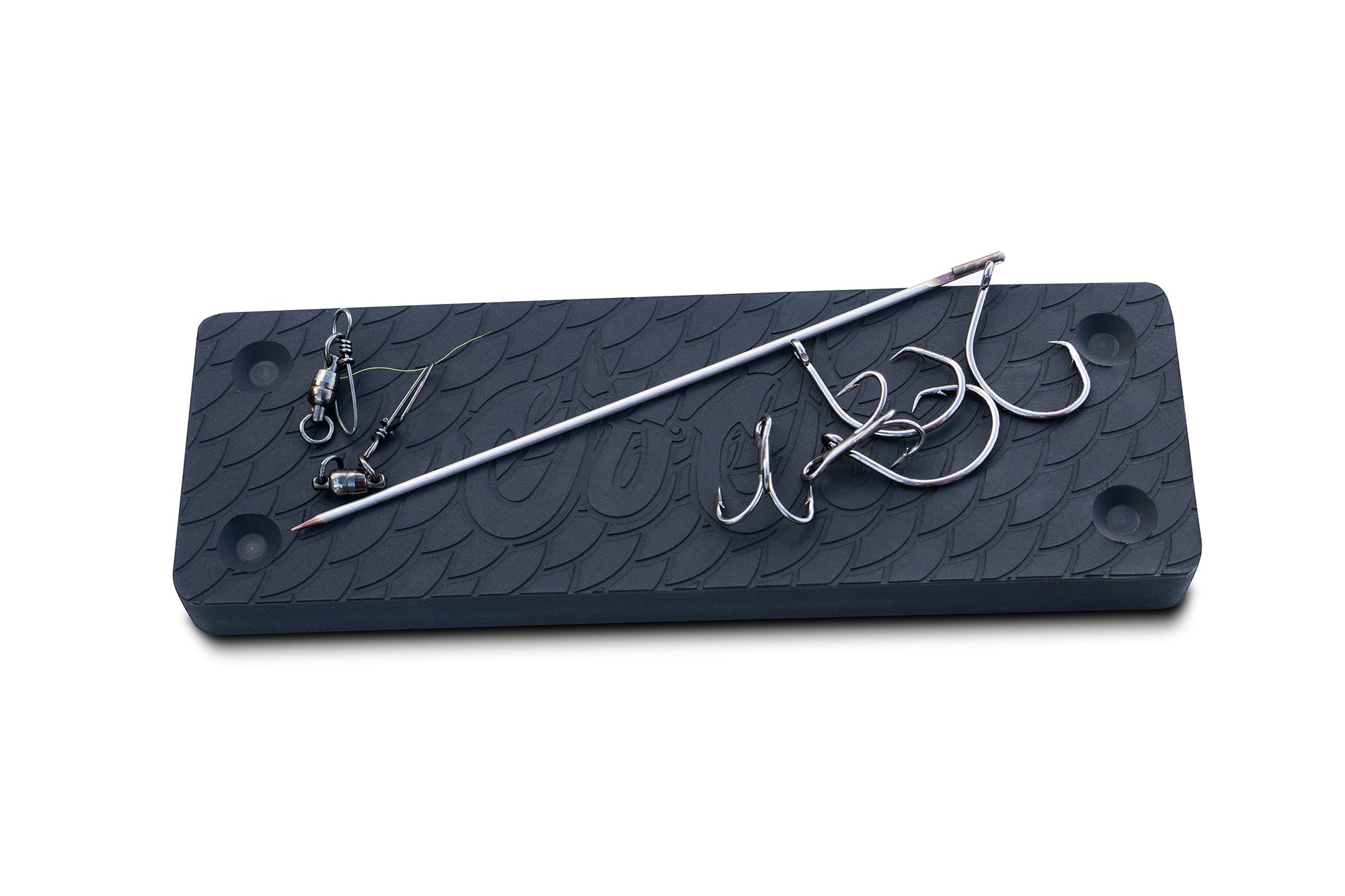 Aint-Scatch Rubber Coated
Using high quality soft silicone, molded into cool "tarpon scales" pattern, your tools will never get scratched.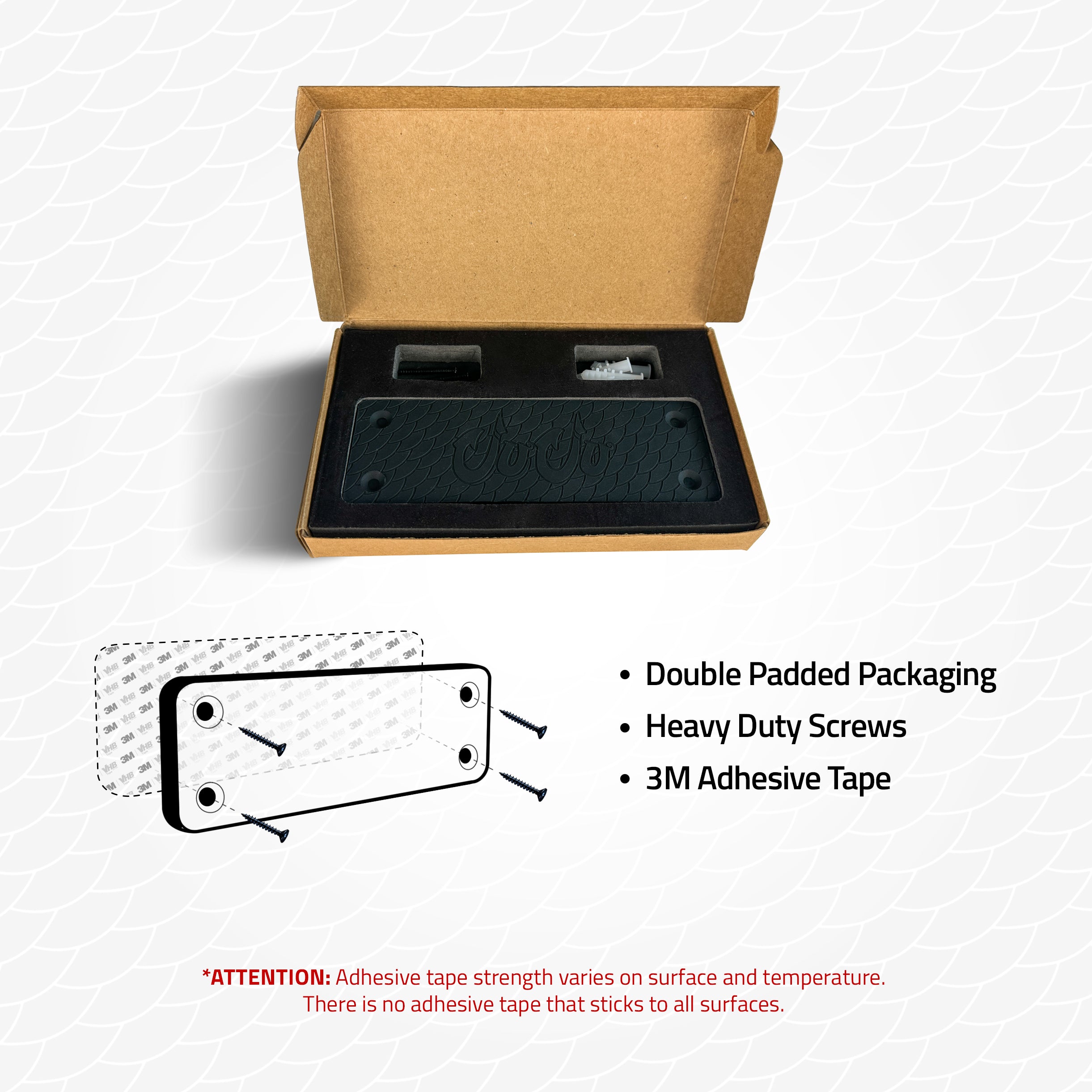 Easy Installation
Don't want to drill holes into your precious boat or truck? We got you covered with the included tape. We also include screws for those that want a more solid install for heavy items.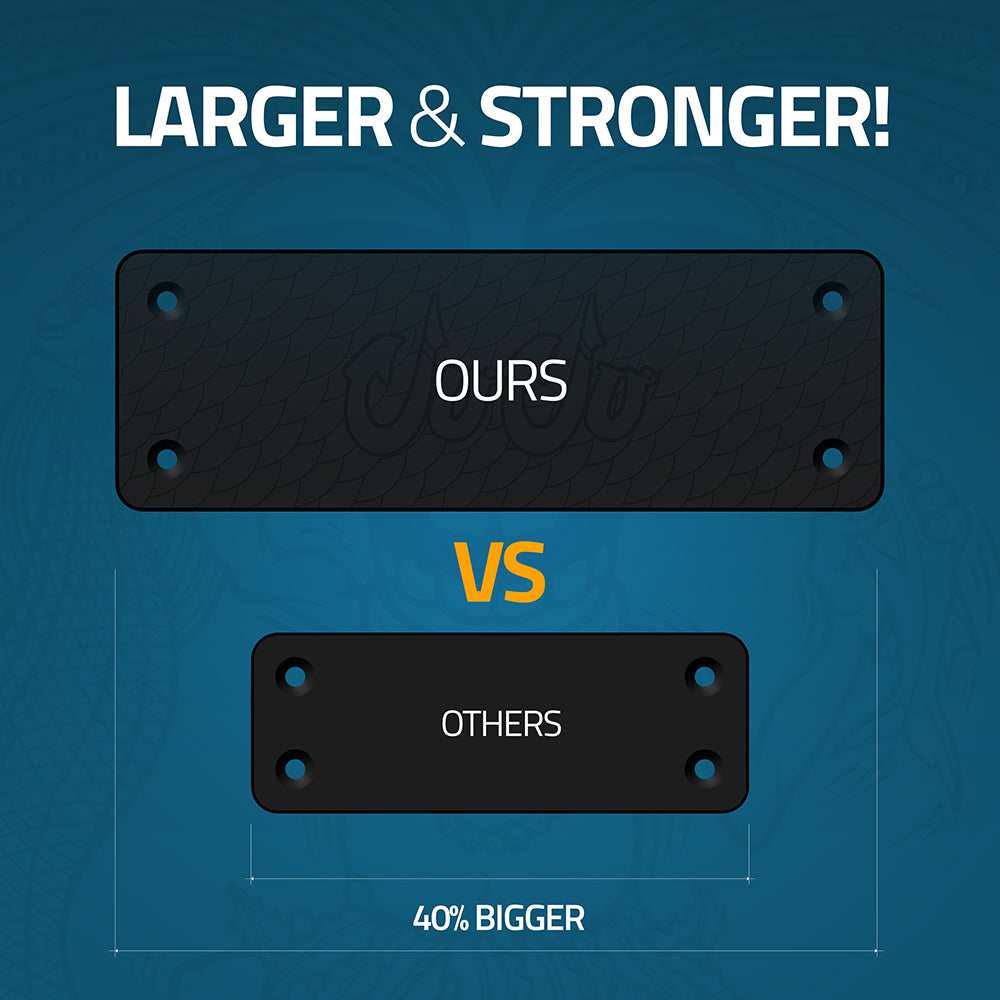 Tested Up to 50 Pounds!
This magnet may be small and low profile, however it packs a punch. At only 6"x2, we have tested up to 50 pounds by using premium rare earch Neodymium magnets.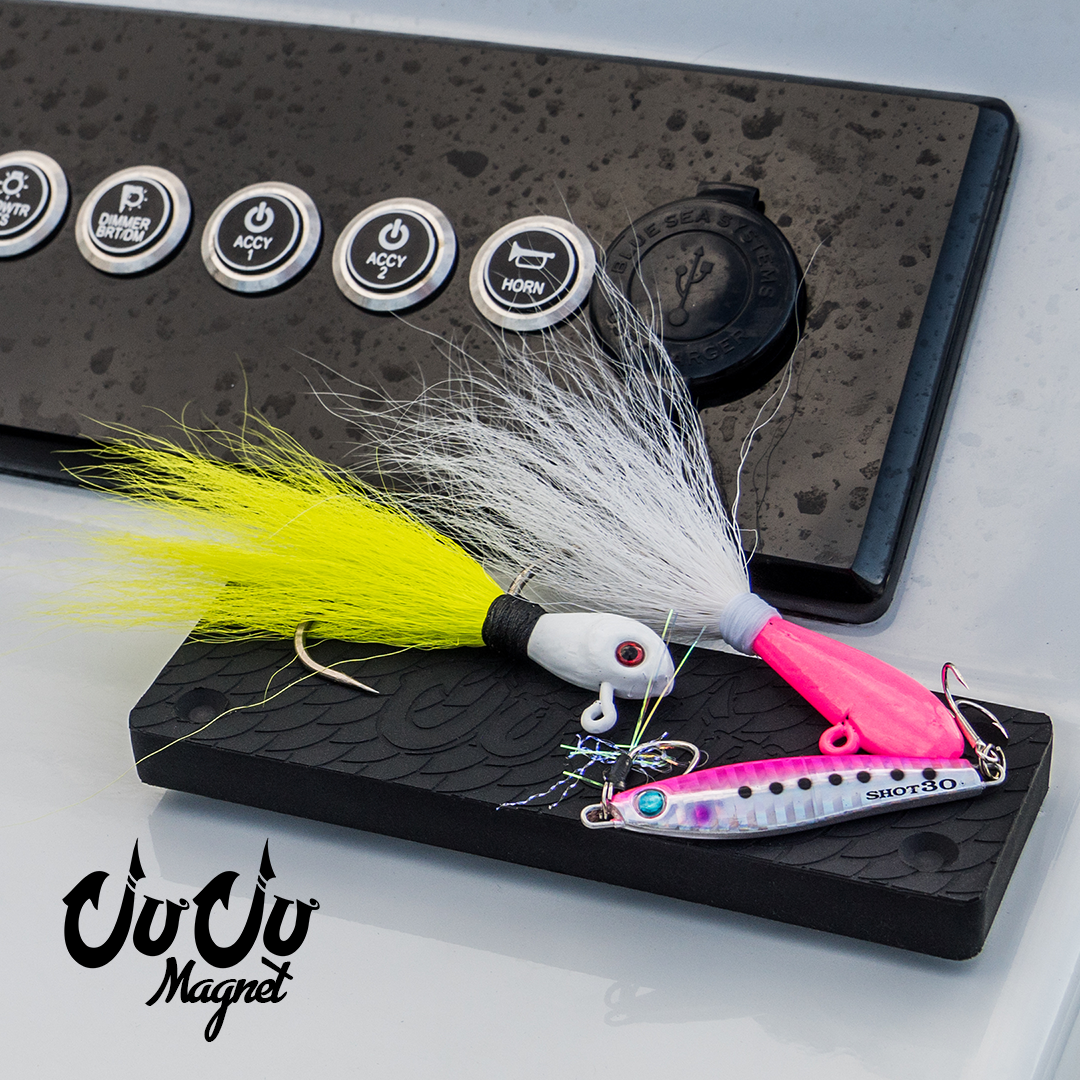 Keep Tackle Accessible
You'll love the accessibility of your fishing tackle. In a hot bite, you want to be able to grab your gear without opening up a tackle box. Our professional guides use this to stick loose hooks, swivels, rigging needles, pliers, filet knifes and much more.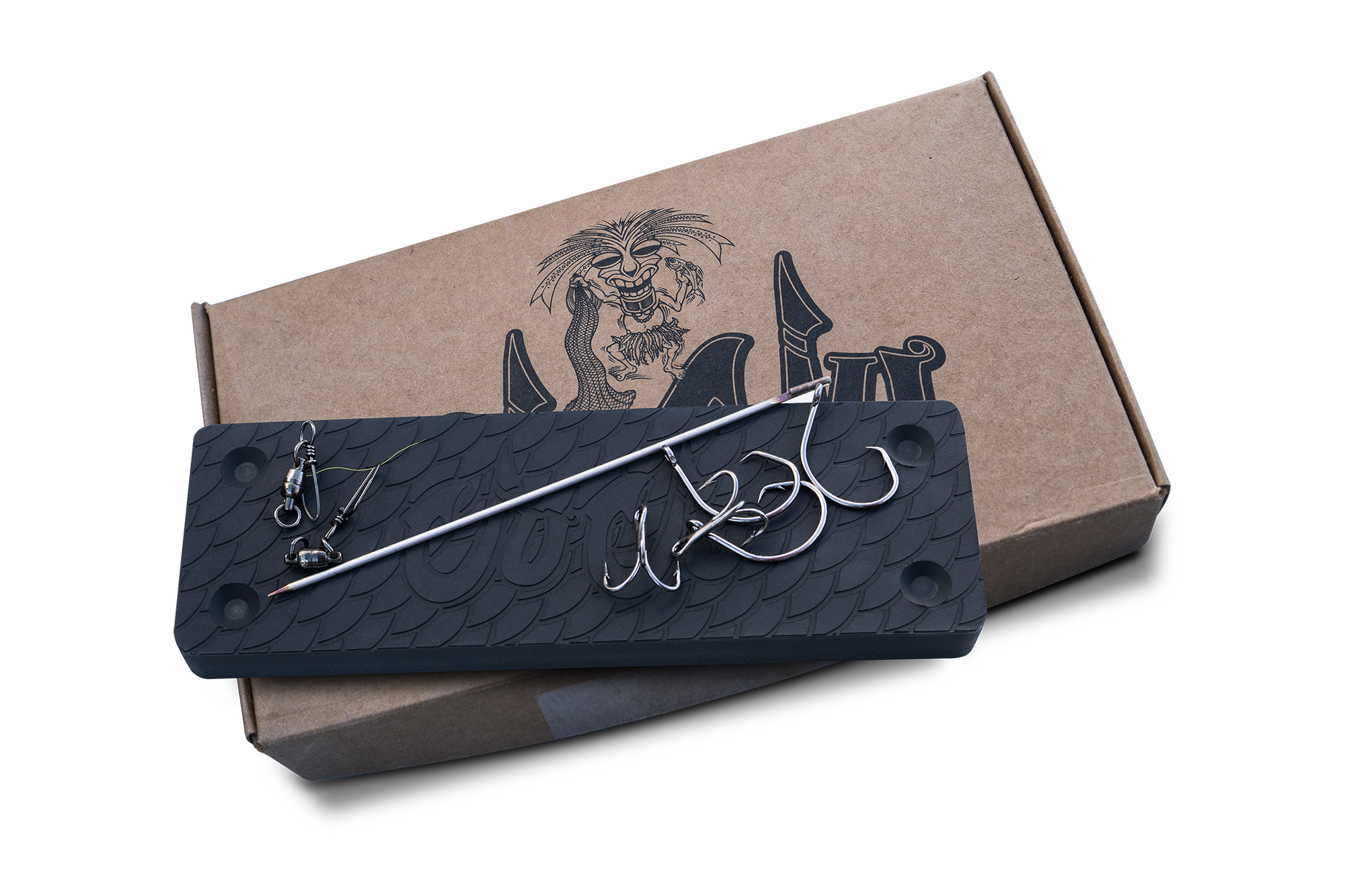 Best Fishing Gift
The JUJU Magnet makes a great fishing gift for the family fisherman.