Shore Series
Inshore baits can't hide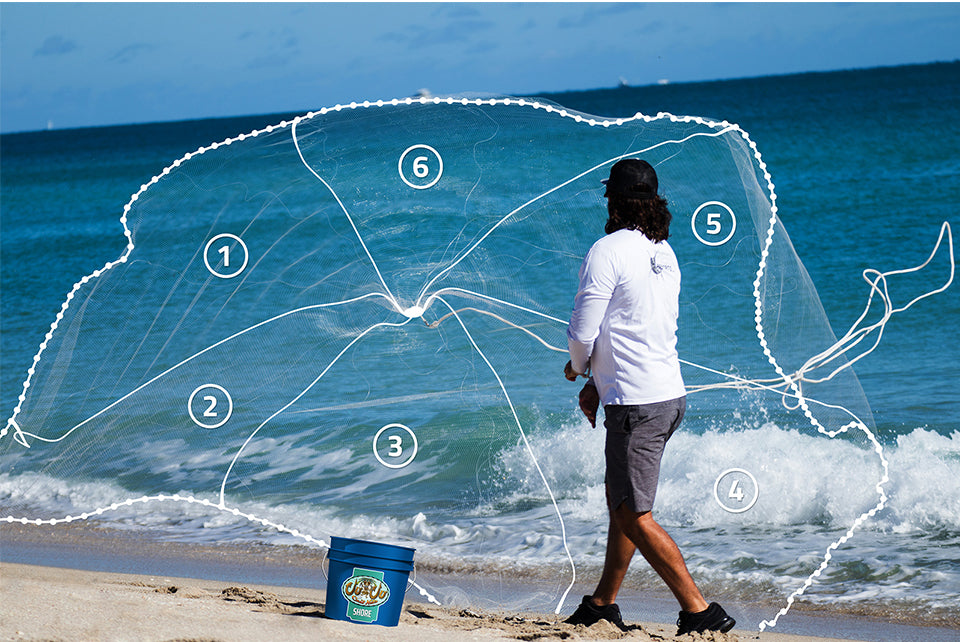 Hand Tied 6 panel Design
Our premium construction uses six pie-shaped panels allowing for the net to open to the maximum diameter. It is effortless to open using your favorite cast net technique. We recommend the "no teeth method" or "triple-load". This particular photo, you can see the 6 pie shapes of the net.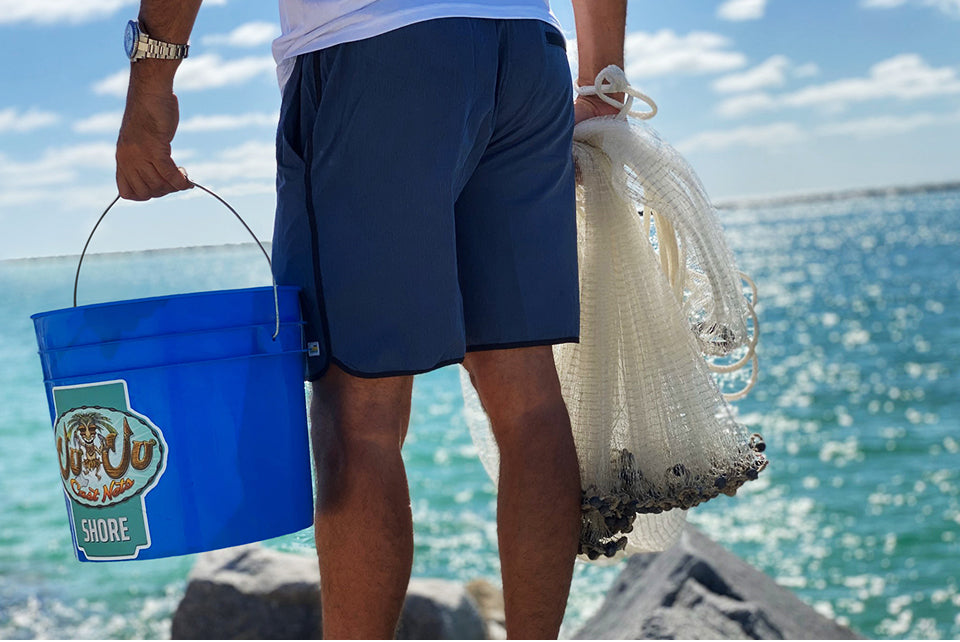 Sinks Fast, but Travels Light!
Whether you are fishing from a lake, river or beach, this net was designed to sink fast, while not wearing you out. The bait aren't always where you expect them, so we designed a net that you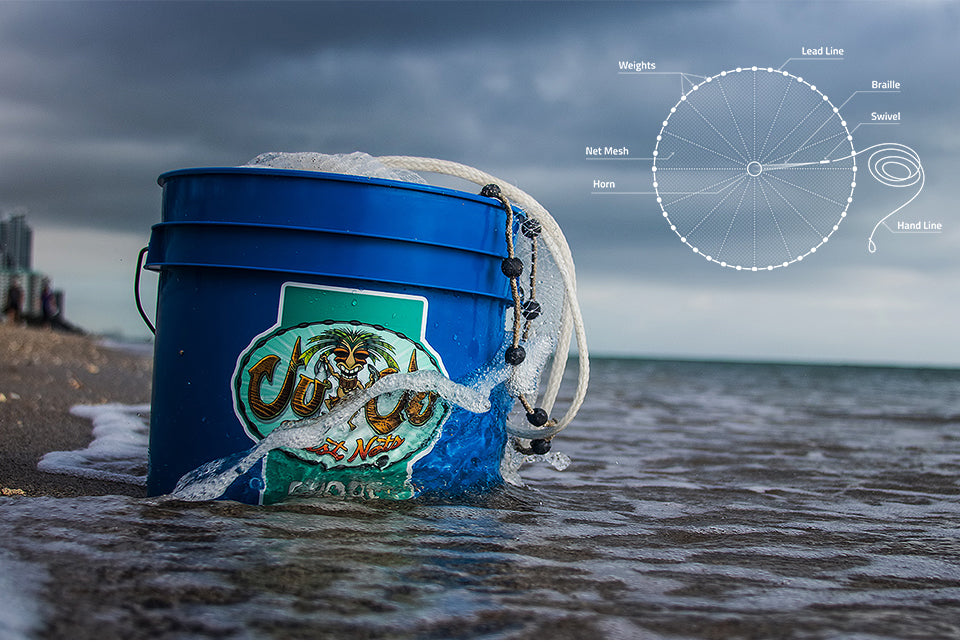 Commercial Grade
Our Shore Series might not be as big as our Pro Series, but it packs a big punch. Using the same high quality construction techniques featuring an extra tough swivel, double-lead line and poly-braided handline, this cast is a performer.
How To Throw Instructions
Learn the easiest way to throw the Shore Series without using your teeth. Using just one hand, you can throw this net in full circle, we call those pancakes. And you can do so all while staying clean.